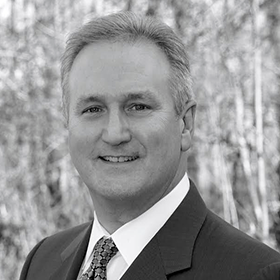 Craig Truitt
Craig Truitt is currently a partner and member on the investment committee at Canal Capital Management, a Richmond based boutique investment management firm serving institutional and individual clients. Mr. Truitt is also the founder of East Mountain, LLC, a Richmond based consulting firm where he raised in excess of $9.0 billion for traditional and alternative asset management firms and their products within the institutional marketplace.
Prior to joining Canal Capital Management, Mr. Truitt was a partner and the head of North American business development and consultant relations at Private Advisors, LLC, a fund of funds platform specializing in hedge funds and private equity partnerships targeting middle market buyouts from 2002 through 2013. Mr. Truitt developed, implemented and executed multiple successful marketing strategies for hedge fund of fund and private equity fund of fund products. During his time at Private Advisors, LLC, Mr. Truitt successfully raised institutional assets in excess of $4.7 billion.
Prior to joining Private Advisors, LLC, Mr. Truitt served in similar capacities for Evergreen Institutional Asset Management and Tattersall Advisory Group and its predecessor firm Lowe, Brockenbrough & Tattersall. Earlier in his career, Mr. Truitt served as President of Julius Straus Investment Planning, Inc. Mr. Truitt received a B.S. in Finance from Virginia Tech University.