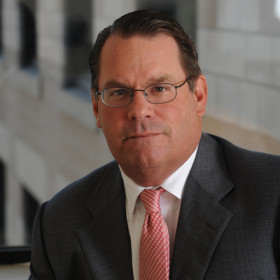 John Brooke
 Mr. John Brooke co-founded BPEA in 2002 and today, as Managing Director, is responsible for the overall management of the firm. Mr. Brooke determines the investment strategy and long-term objectives of each fund or investment program. He also oversees the investment process for all fund and direct co-investments.
Mr. Brooke began his career at Advent International in 1985. He was one of the first employees and its first analyst. While at Advent International, he was responsible for the establishment and development of several operating programs including the analyst and the proactive deal-sourcing programs. Mr. Brooke worked in all of the investment areas of the firm including early-stage technology, growth equity, and leveraged buyouts, while covering every industry sector including healthcare, industrial, retail, consumer products, and technology.
In 1996, Mr. Brooke moved to Singapore to help integrate the acquisition of Advent International's affiliate in the region, South East Venture Investment Corporation, into Advent International and to reposition the group to execute larger, later-stage transactions. His experience at Advent International covered all aspects of investing, including management of both funds and investor relations.
Upon his return from Asia, Mr. Brooke joined The Tucker Anthony Private Equity Group (Park Street Capital) and helped establish it as a leading private equity fund-of-funds management company. Park Street Capital manages a series of funds for institutions and families. Mr. Brooke was responsible for fund access, fundraising, fund oversight, and management.
Mr. Brooke was educated at Harvard College and Harvard Graduate School of Business Administration. Mr. Brooke is a member of the Board of Directors of Advent International. He also is a Trustee of Middlesex School.