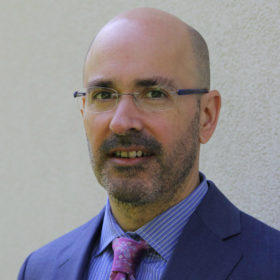 Rafael Astruc
Rafael Astruc has served as an advisor to Farol Asset Management , LP since 2014. Mr. Astruc is currently president of Cicero Alternative Asset Management, LLC, his family office that actively invests with various private equity and hedge fund managers.
Prior to forming his family office, he was a Managing Director at Garrison Investment Group and served on the Board of Garrison Capital, Inc. from 2011-2017. Prior to Garrison, Mr. Astruc co-founded Private Advisors, LLC, a fund of funds platform specializing in hedge funds and private equity partnerships targeting middle market buyouts, in 1997. While at Private Advisors, LLC from 1997 through 2010, Mr. Astruc served on the board of directors, management committee and investment committee and focused on credit, distressed, direct lending and private equity strategies, with responsibility for portfolio construction, manager selection, due diligence and interfacing with institutional investors and consultants.
Prior to co-founding Private Advisors, Mr. Astruc served as an associate at Matrix Capital Markets Group, Inc., a merger and acquisition advisory firm representing sellers of privately-held businesses in the middle market. Over the course of his career, Mr. Astruc has served on numerous private equity and hedge fund advisory boards. Mr. Astruc received a B.S. from George Mason University.